Events in Tallinn This Autumn 2017
AS many northerners have famously said before: "There's no such thing as bad weather, just the wrong clothing", the charming Estonian capital city of Tallinn is ready to welcome the autumn nostalgia with potentially less-than-impressive temperatures on the horizon with some absolutely wonderful ideas for your visit to Tallinn this autumn.
So, wait no longer, come and chillax in the never-before-seen museums, unique cafes in medieval buildings and quite a few fabulous concerts, festivals and sports events in Tallinn.
Tallinn offers events for the body and soul during the long dark evenings of autumn.
SEPTEMBER
SEB Tallinn Marathon, 8–10 September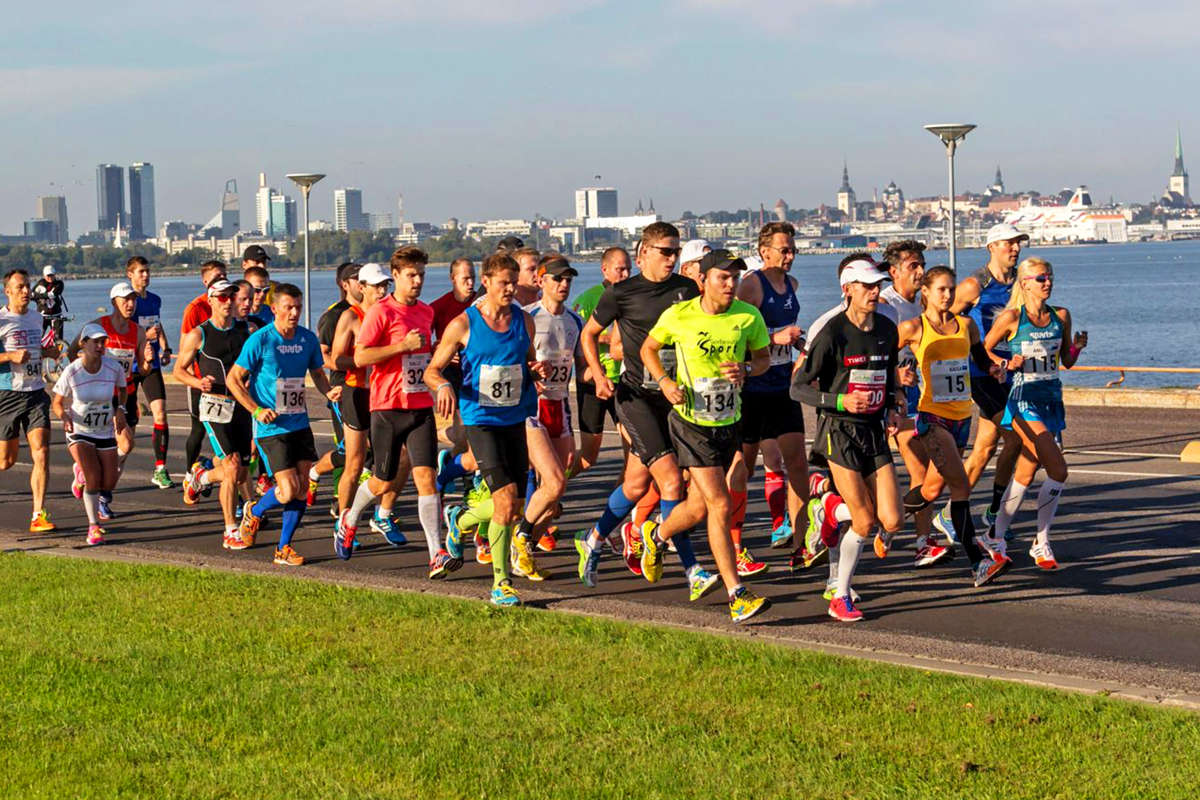 www.visittallinn.ee
The SEB Tallinn Marathon, taking place in the second weekend of September, has a new programme and a completely new course.
Light walks in Kadriorg, 20–21 September
The annual festival, taking place in Kadrioru Park, celebrates the end of summer and beginning of autumn. Thousands of candles are lit and light installations are placed all around the park. Traditionally, local artists give concerts, and the evening ends with a firework display.
For the first time, the festival takes place over two days, to mark the celebrations of Kadriorg's 300th anniversary in 2018.
XII Tallinn Design Nigh Festival, from 25 September until 1 October
Tallinn Design Festival is a significant annual event demonstrating the achievements of designers of Estonia and other countries and actuating discussions about the role of design in modern society. The venues of the festival have often happened to be neglected pearls of architecture becoming the favourites of public afterwards. This time the festival is held at the historical site of Noblessner submarine factory.
29.09.2017 12:00-19:00
30.09.2017 12:00-19:00
01.10.2017 12:00-18:00
Entrance is FREE
The design fair Design Street will also rise for this years festival and you don't need a drvier's license to commute. Walk through good design as all of the greatest fashion, accessory, product and interior design will have its own address. In addition to just relaxing your eyes, Design Street is a great opportunity to purchase some of the best design for yourself.
Tallinn Design Night Festival is an annual public event exhibiting the accomplishments of designers from Estonia and other countries, and the mindset of the design community. The program of the XII Tallinn Design Festival Design Night focuses on design culture.
OCTOBER
Tallinn Handicraft Fair, 27–29 October
This great autumn sale of Estonian handicraft takes place at the Tallinn Song Festival Grounds.
NOVEMBER
Tallinn Restaurant Week, 1–7 November
Tallinn Restaurant Week offers a great opportunity to visit the various restaurants of Tallinn, which have created special menus for this event. Enjoy delicious experiences at different participating restaurants, each of which have their own style.
The event has become so popular, that as of 2017, it takes place twice a year – in spring and autumn.
Black Nights Film Festival PÖFF, from 7 November until 3 December
PÖFF is among the 15 most influential film festivals in the world, bringing world cinema in all its colours to the Estonian public and offering food for thought to a variety of tastes and ages. The festival consists of the main programme, three sub-festivals, and film and co-production markets.
Christmas Market on Town Hall Square, from 17 November until 7 January
The fairytale atmosphere of the Christmas market, which is held on Town Hall Square in Tallinn, makes anything possible! At the heart of it all – apart from Santa and his reindeer, who are eternal favourites with the kids – is Estonia's most famous Christmas tree, surrounded by little huts selling their wares. Here you will find handicraft specialists, alongside seasonal Estonian food and drink.
Want to know more on Tallinn tours and activities, let us know- we´re can´t wait to welcome you this autumn!
Book your private Tallinn tour here:
Tallinn Tours
sales@estonianexperience.com
www.estonianexperience.com
Private tours in Tallinn with passion!
Follow Estonian Experience on Facebook